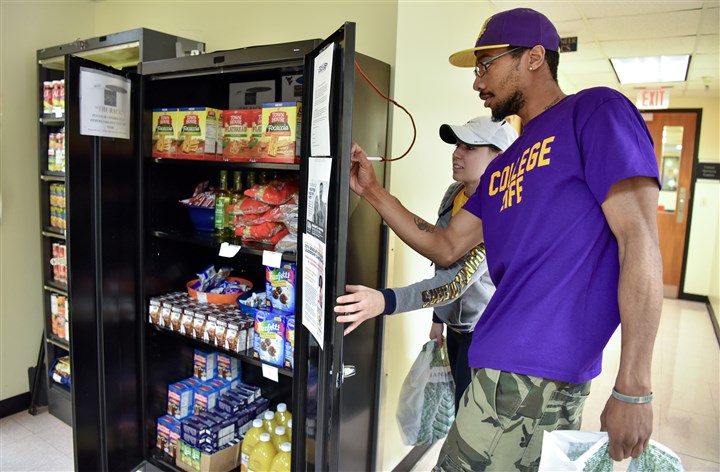 Colleges beginning to address the issue of student hunger.
[Pittsburgh Post-Gazette/Bill Schackner] Matt Armento's first trip to the food pantry on the Community College of Allegheny County's South Campus was as a sophomore volunteering to hand out pasta, canned goods and fruit to other students just scraping by.
Honors students at CCAC South had decided that their service project would be to staff the pantry during its soft opening last fall. An honors student himself, Mr. Armento was there to join them.
But in reality, he was facing the same financial pressures that had brought his peers there for assistance. So when the pantry held its grand opening this semester, he came back — this time as a recipient.
Read the full story here.