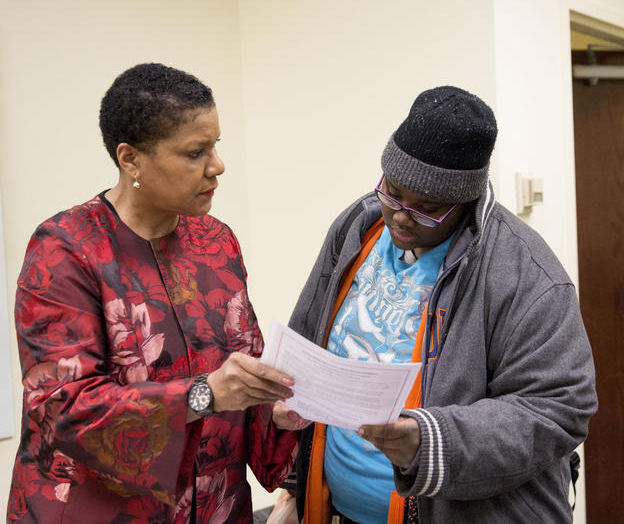 Homeless college student shows true grit in her pursuit of a home, degree
[TONY BRISCOE/Chicago Tribune] On a frigid winter morning, Latia Crockett-Holder, 23, emerges from her tent beneath a crumbling Uptown overpass in her stocking feet.
In the dim viaduct, where the streetlights are out and water drips from melting icicles like stalactites in a cavern, Crockett-Holder pulls two sheets of baby wipes from a box to wash her face. She squirts toothpaste from a small tube directly into her mouth, brushes and spits into the street.
Then Crockett-Holder laces up her boots, slings a book bag over her shoulder and heads off to the No. 148 bus a block away. She has a 10:45 a.m. economics class at MacCormac College in the Loop.
Read the full story here.